How Many Of These Books Have You Read To Your Babies?
It is never too early to read to your child. There are some books that no home should be without. So whether you are the proud owner of a toddler, an early years child, a baby, or even expecting your first bundle of joy, read on for 7 books that I believe every child should own.
This is a lovely lift the flap book that children love. Each page brings another animal that the Zoo has "sent" and the child must lift the flap to reveal which animal it is.
Products from Amazon.co.uk
‹
›
This book is just lovely. It is features the Jelly Cat bunnies that my girls, like so many children, drag around with them everywhere they go. The bunny in the story just wants to be big. Our favourite line is "No matter big or small I am, I'll snuggle my Mummy whenever I can".
Products from Amazon.co.uk
‹
›
This book is an absolute classic. It covers numbers, days of the week, the life cycle of a butterfly, plus features a caterpillar that eats like I do when the baby has kept me up all night.
Products from Amazon.co.uk
‹
›
I just love reading this to my little ones, just to (spoiler alert) get to the end and tell them that I love them "to the moon and back" too.
Products from Amazon.co.uk
‹
›
This is one of our favourite books by the wonderful Julia Donaldson. The rhymes in her books are clever and never fail to delight children as you read them aloud. This has also been made into a beautiful animated short film which you can download here.
Another Julia Donaldson classic, where a witch and her animal companions come face to face with a dragon who wants witch and chips for it's tea. This wonderful book has a so been brought to life as an animated feature which you can download here.
This book features all of your favourite fairytale and nursery rhyme characters which have to be found in each beautifully illustrated page. Again, this book is written in lovely rhyme, which children love and can begin to anticipate as the story is re read to them.
So there are my top 7 books that every child must have on their bookshelf, how many of these books does your child have?
Fancy Getting Your Hands On My Ultimate Mum Bundle Resource?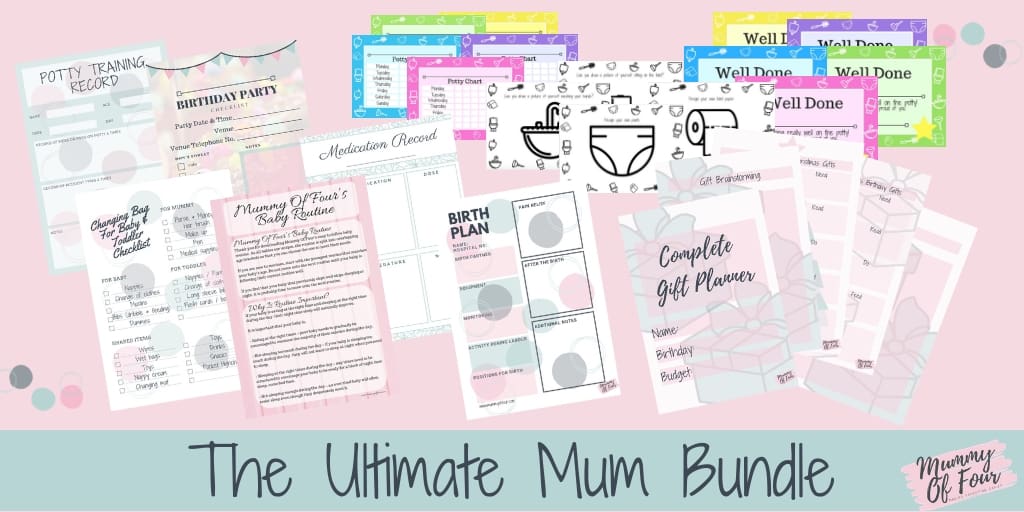 Disclosure – This post contains affiliate links, meaning that if you click through and make a purchase, I will make a small commission at no extra cost to you.