Being a Mum is the hardest job in the world, so anything at all that can make your life easier really helps. With four children, being organised and knowing all of the hacks is the only way that I can make it through the day. Read on for my ultimate guide to parenting hacks.
1. Juice Carton Handle Hack
Does this sound familiar;
Child asks for a carton of juice
Parent pierces foil of carton and hands juice to child
Child squeezes carton too had, juice fountains out of carton covering parent and child in juice.
Every. Single. Time.
Well, use this hack and the days of being soaked with OJ could be behind you. Simply fold out the triangles at the top of the carton and as you hand them the carton, tell your little one to hold on to these "special handles".
2. Keep Track Of Medication
Make sure that everyone who is caring for your child knows exactly where they are in the course of antibiotics by marking it on the bottle. This can be done by using sticky labels as seen in the picture, all with a marker pen written directly on the bottle.
3. Upgrade The Highchair Straps
I've been lucky, my first three babies were not massive climbers. Baby number four, however, definitely falls into the climbing category. Most highchairs simply will not contain her. As he will know if you have read my baby led weaning essentials post, I am a big fan of the basic IKEA highchair. It is an absolute bargain at less than 20 quid, super easy to clean and stack if you have more than one. The main problem with this super little highchair is the straps. If you also have an adventurous baby, a lap strap just won't do the job.
Luckily, with two little purchases from Amazon, you are just Prime delivery away from keeping your baby safe in the highchair. For this you will need;
A baby harness
Products from Amazon.co.uk
‹
›
A Carabiner
Here's What To Do
These baby reins which many parents use to keep their toddler safe while walking out of about, can also you be used as an excellent highchair strap upgrade. The rains come with these two anchor sections. Simply slot the anchor sections through the holes in the side of a Highchair and secure them together underneath with a carabiner.
Ensure that the anchor straps are short enough so your baby is unable to climb Will stand while plugged in and voilà you can eat your dinner without the fear of your baby landing on their head at any moment.
This same technique can be used while out and about to keep your Little one safe in those stackable wooden highchairs that they seem to have in most restaurants. These highchairs are even easier to escape from. I know carry a set of these brains in my changing bag the Use every time we eat that the house. This time. While out I don't use the carabiner, instead, I loop the anchor straps around each Side of the high chair and simply clip her in.
4. Long Sleeve Bibs Over Straps
Putting a long-sleeved bib over your babies highchair straps will not only keep their clothes clean the the straps too. An added bonus it will deteryour escape artist child from attempting to Houdini their way out of the straps.
Products from Amazon.co.uk
‹
›
This amazing little miracle trick works to ease coughing at night. I have no idea about the science behind it, I just know that it works. Even our GP says that he does not understand why it works, he just knows that it does.
When I was pregnant with baby number three I had a horrendous cough. It went on for weeks and weeks and when you pregnant has almost no medication that you're allowed to take. I was in agony as not only today feel ill with a cough and unable to sleep, the fact that I was suffering from SPD meant that every time I cough my whole pelvis was in pain.
With pregnancy number four I became ill with a very similar cough. This time, however, I was lucky enough to know and use this track. I'm pleased to report that I got far more sleep. Here's what do you need to do.
Coat the soul of each fact with VapoRub. Make sure that you are you saying a vapour rub that is appropriate to the age of the person with the cough. Now, this is the important bit, you need to cover the feet with socks. Something loose like a babygrow won't do the trick, it has to be socks. They have to be snug around the foot and ankle to keep the vapour in. Again I have no idea why this is, I just know that with the socks it works and without the socks that doesn't. Next time one of your family has a cough please give it a try and report back to let me know if it helped.
(PS Obviously if you or your loved ones are ill, please see a doctor, I'm just suggesting that this might help in addition. Check with your own GP)
6. Keep Spare Party Bags To Keep Little Ones Entertained While Travelling Or Eating Out
Party bags are super exciting for children. Do not underestimate their power for keeping them happy at those crucial times such as journies and meals out, when your little ones need to be happy, still and reasonably quiet.
7. Draw sheet in cot
Securing a muslin across your babies cot as a top sheet will catch the worst of any sick and dribble which will avoid having to change your baby sheets quite as frequently. My babies were so sicky, that without doing this I would have had to change the entire cot sheets numerous times every single day. Check out my 15 Things To Do With A Muslin post from more muslin cloth hacks.
8. Health & Safety Approved Way To Do Birthday Candles
If you prefer your birthday cake without side of saliva after 30 children have spat all over it while blowing out the candles, consider adding a cheeky layer of clingfilm before sticking with candles candles on the cake. You'll thank me when you don't catch every single gym that every child attending the party has have the time.
9. Clean Up The Easy Way
If you have read some of my other post about baby led weaning and cloth nappies, you will know that I am a massive fan of cloth wipes. Not because I am a huge eco-warrior Marie thing, but because it simply because they make my life so much easier.
10. Tin foil as a blackout blind
In other posts such as How To Get Your Breastfed Baby To Sleep and Nursery Essentials That You Need For Your Child's Room, darkness is essential for maximising your child's chances of falling asleep. Rather than investing in an expensive blackout blind, you could simply coat one side of a sheet of tin foil with water and stick it to the class on your child's window. This has to be the cheapest way to blackout like your child's bedroom.
From your baby or toddler with the EasyMat suction plate. They take these everywhere I go with a big and decant my toddler's food on to them. This helps to avoid a situation where an entire meal that has only just been purchased or prepared lands immediately on the floor.
12. Strawberry Trick
Easily remove the bit of the strawberry that you don't want to eat with a straw. Your little ones can have a go at doing this too, it's good for practicing fine motor skills. Bonus points if you use environmentally friendly reusable straws.
13. Stop Little Fingers Getting Jammed In Door Frames
A section of pool noodle sliced down the middle makes a great door stopped to protect little fingers from getting trapped. They also make good protection for little heads when used on edges and corners or coffee tables and worktops.
What are your top parenting hacks?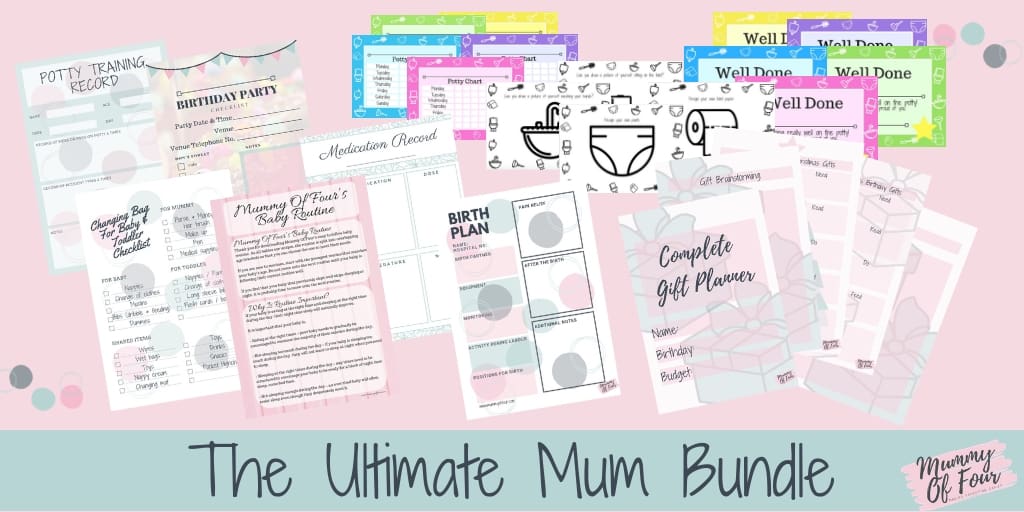 BONUS TIPS
The wonderful Lynsey, Queen Of Clean has written an excellent post all about daily tasks to do to keep on top of things around the house, check it out here.
Why not pin this for later?