Disclosue – this is a collaborative post
I am going to talk to you about something serious. Something us Mums don't like talking about, but something so important that we must talk about it – making provisions for our families in case the worst happens and we cannot be there for them.
This photograph was taken just after Zara, my youngest daughter was born. I had been induced due to preeclampsia, but as far as I was concerned the worst of the danger was passed, I was holding her and we were safe. Little did I know that a small piece of placenta which would later become infected was still lurking inside me and that a few short days later I would be back in the hospital with sepsis.
I was lucky.
I was lucky that my husband acted so quickly when he saw how ill I was, lucky that he ignored my plea to just leave me alone so that I could sleep, lucky that he didn't take no for an answer when 3 different healthcare professionals on the phone told me to see the GP on Monday. It was Saturday night. I was lucky that he got me to the hospital so quickly because if he had waited until Monday, I probably wouldn't be here to look after any of my babies.
The thought of it makes me positively sick
I can't even watch the news if it is anything about mothers dying and leaving children behind, I just cannot bear it.
Now I am going to confess something awful
In spite of being lucky enough to survive this close call, in spite of the fact that this should have been my wake up call, I STILL didn't organise my life insurance. I know, crazy, right? But I think I know the reason that over 12% of UK mothers still don't have life insurance – it's because of that awful, anxious sick feeling that we get when we even begin to imagine not being there for our babies.
It is something that not one of us wants to consider
If I'm honest, this is why my life insurance was pushed with all of these scary thoughts, to the back of my mind.
I was approached by Polly
Polly is a life insurance company specialising in helping Mums make provisions for their loved ones, should the worst happen. They wanted me to help raise awareness and show Mums how simple it is to organise their oh so important life insurance.
If I'm honest, I was ashamed
Here I am, supposed to be this responsible mother of four, and I hadn't even made the most basic of provisions for my precious babies. If something happened to me, not only would they have lost their mother, but my husband would have all of the added financial stress simply because I had buried my head in the sand.
This really made me think and get my act together.
No, I didn't want to think about this, but I had to. Luckily, Polly made the whole process simple and less daunting. Their website is simple and easy to use. I filled out one simple little form, which took literally 2 minutes, then an actual human called Hayley phoned me back to sort out the rest.
They shopped around comparing 13 insurers to get me the best price for life and critical illness cover.
Before I went ahead with the cover, I did a quick comparison shop online and their quote was cheaper. Hayley arranged for my cover to start immediately, even though I had a 30 day cooling off period to look over the paperwork and check that I was happy and no payment would be taken for a month.
Now that it's sorted, I cannot tell you how much better I feel.
My babies losing their mother is still not something that I want to imagine happening, but these thoughts are no longer riddled with guilt, knowing that I am no longer being negligent in my denial. Having life insurance in place really has given me peace of mind.
If you haven't got life insurance, please, I beg you, get it organised. Polly can give you a free, no obligation quote, then should you decide to go ahead, can have you covered istantly.
That will leave you free to go back to doing what you should be doing – enjoying being a Mum!
As a Mum, I'll never stop worrying about these things, but I now know that having life insurance in place means that I feel comfort knowing that I have done all that I can to protect my family.
Fancy Getting Your Hands On My Ultimate Mum Bundle Resource?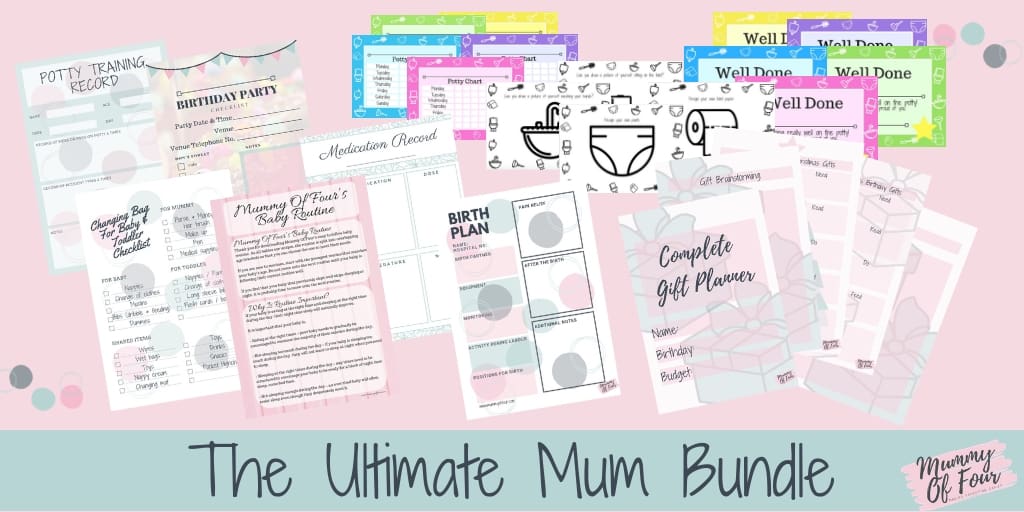 Why not pin this for later?