Today I am sharing the baby names that I love but won't use now or ever, as I'm not having any more babies, sob. I will share beautiful girl names and baby boys that I absolutely love but won't be using. Check out the video below or keep reading to find out which names I nearly used for my children.
Let's Start With Boys Names
Harry
I love the name Harry, but once we named one of our sons William, we felt that having a William and a Harry would be too similar to the royals.
Henry
I loved the name Henry, espeically after Addison used it for her son in Private Practice. (If you're not fasmiliar with Private Practice, it was one of the Grey's Anatomy spin-off series and you all know I'm obsessed with Grey's)
The thing was, my husband just wasn't fussed on usng Henry.
And yes, I know that Prince Harry is really Prince Henry, but I didn't think a William & Henry would be as bad as a William & Henry combo.
Thomas
I loved this name, especially as it was my late grandmother's maiden name. My eldest daughter Bella was born shortly after she died, so had she been a boy, I think it may have been the name I'd have chosen.
Daniel / Danny
Another name that reminded me of my grandfather, who was a boy soprano back in the 1930's and would sing "Oh Danny Boy" to us even years later. His father was also a Daniel. We did however pay tribiute to my wonderful grandfather by using his name, William.
Sebastian
I loved the name Sebastian, but it was one of those names already taken by lots of our friends.
Edward
As with Sebastian, we knew lots of people with babies called Edward.
Now For Girl's Names That We Won't Be Using
Megan
I love the name Megan, but felt "Megan Morgan" was too much of a mouthful.
Bethan
As with some of the boys names, Bethan was a name used by a number of friends.
As an aside, this is a problem you will encounter as you have more children and acquire more Mummy friends – they take all of the best names!
Sofia
As with my other favourites, Sofia was popular with a few friends. I did, however, use is as a middle name for Bella.
Ffion
Ffion is a Welsh name that I loved for Dylan, had he been a girl. By the time I had the girls, however, I'd gone off it.
Arianna
I think the name Araian is so pretty, but, you guessed it, I have a frined with a daughter named Ariana.
Elena
I like the name Elena for the girls, but was put off in case people thought that I'd named them after a Vampire Diaries character.
Which names did you love but not use?
Click on the Instagram post below to join the conversation & let me know.
Fancy Getting Your Hands On My Ultimate Mum Bundle Resource?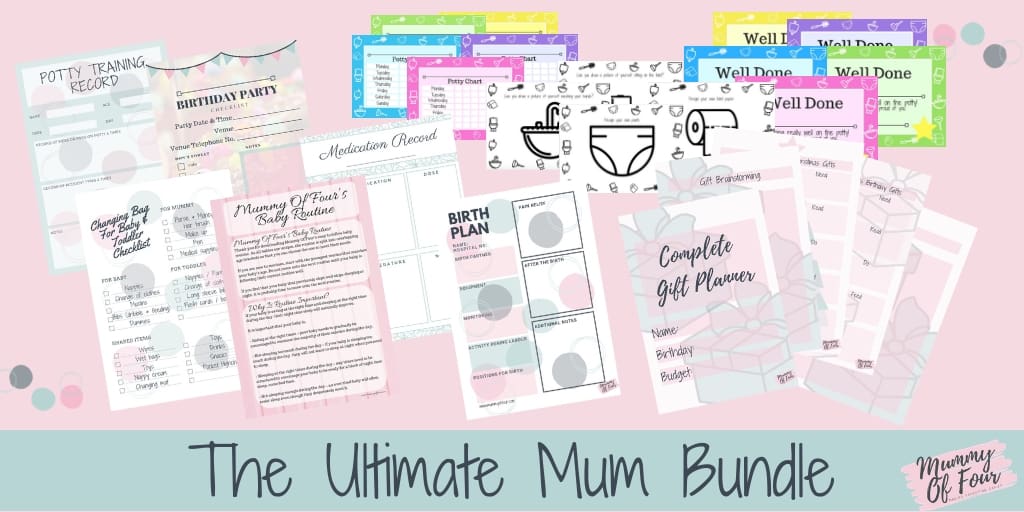 Why Not Pin This For Later?