What would you say if I told you that in the last month I have ten pounds (and not ten pounds, but those stubborn last ten pounds before being at my happy weight) in the last month, without feeling deprived of the foods I wanted to eat or hungry at any point. It sounds a little too good to be true, doesn't it? Well, believe it or not, that's what's happened since discovering Exante. Read on or watch the video below to find out how I did it.
I'm going to tell you how I did it without giving up food that I like, or wine or chocolate. I probably shouldn't tell you this, but I didn't even exercise (yes, I know I should make time for it, but I didn't). Read on for all of the details.
Disclosure – this is a collaborative post & contains affiliate links.
A bit about me
I'm a typical Mum. I'm time-starved and bottom of the heap, priority wise. While I know that making time for myself is important, in reality, as a full-time work at home Mum of four, it's easier said than done.
As much as I understand the principles of weight loss and have achieved huge weight loss after the birth of each of my children, avoiding falling into bad habits and keeping the weight off has always been the real struggle.
Here's the truth
After having a baby, regardless of what you do, in most cases the weight will initially fall away, especially if you're breastfeeding. It's the weight that is not supposed to be there and the heavier you are, the faster it comes away.
The real struggle is the last stone, even the last half a stone away from your goal weight. This is the stage where your clothes fit you, if not brilliantly. You are not happy with your weight, nor are you unhappy enough to be motivated to make a real change. This is where I have been stuck in the 20 odd months since having my last daughter.
The truth is, I comfort eat
I know when I say it out-loud it sounds ridiculous, but let me know if you do this too;
I eat when I'm tired (so a lot), I eat when I'm bored, I eat when I'm cross and I eat when I'm stressed. It's not something I did when I was "in the zone" of dieting, but since I could squeeze back into my clothes, it's a bad habit that's crept back in.
On top of that, I don't eat consciously
As I mentioned in How To Lose Weight & Still Eat Ice Cream, the concept of losing and maintaining weight is simple – burn more than you consume. Prepare and eat only fresh, unprocessed food. Eat only when you're hungry, eat what you like, stop when you're full. Repeat forever.
But do you know what happens in reality? To every woman I know, (me included)?
Bad habits creep in. Rather than listening to my body and eating only when I was truly hungry, I was in a cycle of eating unhealthy snacks (mainly chocolate bars), getting the shakes from a sugar crash, then reaching for another chocolate bar. Was I obese? Not yet, but the weight was not going down and was slowly going in the wrong direction. I knew I needed to do something to set new habits, lose those last stubborn pounds and keep them off for good.
When Exante Got In touch with me, I'll admit I had my concerns
I had never previously tried a meal replacement diet but have witnessed countless friends suffer through hideous tasting shakes from various companies, only to give up within a week or so because it was just so awful.
I've never understood how meal replacement diets could work long term. I never saw how replacing meals with shakes could satisfy you (this can largely be attributed to the fact that I really don't like milkshakes, I wouldn't drink a non-diet one, never mind having one instead of food). Exante told me about their meal replacement bars and I agreed to take a look at some samples.
They asked which flavours I wanted to try and I asked if they could send me anything to do with chocolate to try (you know how I feel about chocolate – I'm hooked). I figured that I would try replacing my breakfast cereal bar with one to see if it kept me fuller for longer. Then, if they were nice enough, I thought I'd use them as snacks.
Again, the theory behind this is that although they have the same calories as the chocolate bars that I'd normally reach for, they are packed with protein so would hopefully keep me fuller for longer.
So I gave them a go
I was pleasantly surprised at how yummy the bars were. I was sent one of each of a number of different flavours to try. All of the bars were nice enough, but some of them were not just nice, but really delicious. I found myself fancying them over my usual choices of chocolate bars.
The biggest surprise
After eating one of these bars I was genuinely full for hours and hours. Previously I would eat a cereal bar at 7:30 am and feel positively faint with hunger by 9:30 am. What's more, I didn't find myself craving the chocolate and biscuits because let's face it, I'd already had my sweet fix.
Bonus – on closer inspection I realised that not only are the bars packed with hunger busting protein, but they contain 27 vitamins & minerals too.
I decided I'd put the meal replacement bars to the test as a weight loss tool
The thing is, I didn't want to share what I was doing on Instagram stories or on my blog unless I knew the Exante meal replacement system worked. I decided to review the products properly before sharing what I was doing with anyone. I wanted to make sure that I genuinely liked Exante and could endorse them before introducing them to my tribe.
I placed an order with my own money
It's all very well being sent products by brands, but sometimes this means that you miss out on the experience of what it is really like to be a customer, order through their website and deal with customer services. I was pleased to find that not only was their site easy to navigate, but their customer service team were especially helpful. I made a point of asking some questions about my order as I was placing it (at around 9 pm one evening) via their on-screen chat service. The responses were quick and helpful. What's more, because I ordered more than £60 worth of products before 11 pm, next day delivery was included.
Ordered my favourites
As I'd already tried one of most of the flavours, I decided to purchase multiples of the ones that I genuinely loved and looked forward to eating, rather than lots of variety to include bars that I just thought were ok.
Here's what I ordered;
Use code MOF35 for 35% off your order
There are a number of ways to use Exante meal replacements
There are a number of diet plans that you can choose to follow using Exante meal replacements, including the Total Solution, the Flexi Solution, the 5:2, the 800 Calorie Diet and the diet designed to help with type 2 diabetes.
I decided that I didn't want to do anything too dramatic or unsustainable that I would end up giving up on after a few days because I was miserable. I thought I'd stick to something similar to the Flexi Plan, but with my own rules.
Here's what I did
I used MyFitnessPal
I opted to use the Exante bars in conjunction with one of my favourite weight loss tools of all time, MyFitnessPal. It's an amazing website and app where I have tracked my meals and weight on and off for years. As you can imagine, with four children, I have done my fair share of shifting the baby weight. I have always found MyFitnessPal helpful for keeping me on track, especially as my FitBit wifi smart scales are linked to my account and automatically store my weight.
I set my goal at 1200 calories
This would be my guide, but not the be all and end all. I knew that some days I would go over and some days maybe I would not, but it gave me a benchmark. It also meant that any activity logged by my Apple Watch would "earn" me extra calories that needed to be eaten.
I decided not to deprive myself
During the week, I planned to eat one meal replacement bar for breakfast and one for lunch, with a normal dinner with my family in the evening. I decided right away not to become a diet bore and insist upon living on rabbit food during our evening meal. I simply decided to do what I know to work – add more salad and vegetables into the meal, eat slower and stop when I was full.
I decided to allow snacks if I needed them
I knew from the start that I did not want to be genuinely hungry. I decided that if I felt hungry, I would drink a large glass of sugar-free squash (zero calories and kept cold in a jug in my fridge). If I was still hungry, I would eat another meal replacement bar. It would be the same calories as my usual chocolate bar snack but packed with protein to keep me going.
I knew that perfectionism was my enemy
After reading (well, listening to on audiobook, I rarely have time to really read) "Finish, Give Yourself The Gift Of Done" by Jon Acuff, I realised that in all of my history with weight loss, one sabotage pattern popped up consistently.
Every time I had "slipped" during previous weight loss missions, I had immediately thought "oh well, it's ruined now, I may as well eat like an absolute pig for the rest of the day". Or sometimes the week.
Seriously, I did this, over and over. It sounds crazy, right? But it's a pattern that dieting women all over the world repeat and repeat.
This time, I knew it had to be different. If I ate more than I should, more than I intended to, I would shrug it off and say "oh well". I would ignore the voice of perfectionism telling me to binge because it was spoiled anyway, and just get back to doing what I had decided to do.
And so it began
Do you know what's the weirdest thing? It's no big deal. I have stuck to my own, super relaxed and non-stressful version of the plan and I can genuinely say that it's been ridiculously easy. I have not had any of those awful sugar crashes that I was getting before I started. When I have been hungry and needed an extra meal/snack (usually late in the evening when I'm working), I've had a bar or a cookie and it's felt like a treat.
I have eaten "normal" evening meals each day, plus "normal" lunches on the weekends when my husband has been home. I've even had a few glasses of wine.
I have not once sat there desperately wanting something that I felt I couldn't have.
The data from MyFitnessPal has been interesting
Everything that has passed my lips has been logged in MyFitnessPal (super easy with the bars as you can simply scan the bar code with the app). This has let me see not only how many calories I've consumed, but the nutritional values of what I've consumed too. For the first time in all of my (rather extensive) dieting history, I easily hit my goals for vitamins and protein as these ingredients are crammed into the bars.
I couldn't quite believe how well it had worked
I bought enough bars to keep me going for over a month, so thought that I would give it a go until then before going back to Exante and telling them whether I'd be happy to work with them. I thought I might lose a pound or two, I would have been happy with up to four, but I never imagined that I would lose half a stone. I'm now 9 stone 2 (a healthy weight for my vertically challenged height of just 5′ 4″). It's a weight at which I have always had in my head as a weight at which I am personally happy, but a number that has not appeared on my scales for many years.
My words to you about Exante
There are a few things that I would like you to remember;
Seek medical advice
Always check with your doctor before embarking upon any change in diet or exercise. This is especially important if you are breastfeeding.
Don't discount the shakes just because they're not for me.
Personally, I like to chew my food so the bars made more sense, but I have heard great things about the Exante shakes from others. They come in a huge variety of flavours so are definitely worth a look.
It's about what works for you
Yes, I know in an ideal world we all prepare our own organic meals fresh and from scratch and lose weight because we never consume another grain of sugar – this just isn't realistic for me. I have a sweet tooth and life is too short for me to deprive myself of chocolate. Personally, I have found the Exante bars an excellent way to fit weight loss into my lifestyle.
How will I use Exante going forward?
Now that I have discovered these tasty and powerful bars, I cannot foresee a time where I do not keep them in stock. Even as I move into weight maintenance rather than loss, I will probably eat one for breakfast most mornings while I run around after my four children. I will keep them in my changing bag for when hunger strikes as I know they will see me through until my next meal. I will also reach for them during those times where my life is so chaotic that although I have fed my children, I have failed to make time to eat myself. (Yes, I know it shouldn't happen, but be honest, when you're a Mum, sometimes accidental meal skipping happens).
Fancy giving Exante a go?
Use code MOF35 for 35% off your order
Use code MOF35 for 35% off your Exante order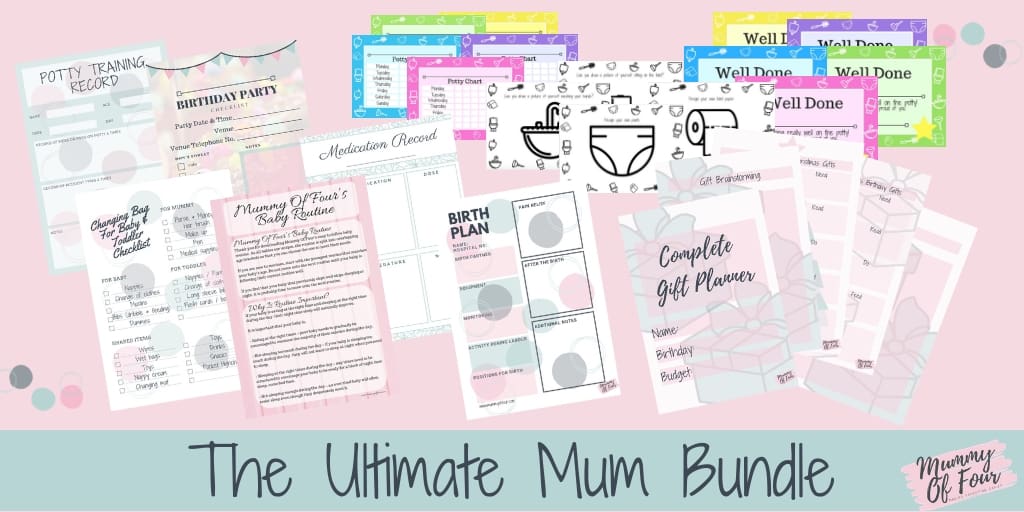 Why not pin this for later?