Feeding your newborn through the night is something that us Mamas all have to go through. It is hard. There are 2 ways to get through it; you can clock watch and yearn for the moment that your baby finally goes back to sleep so that you can too, or you can make the most of it. I chose the latter. I decided to view the experience as a treat, some one on one time with my newborn with no one to disturb us, some wonderful time to cradle and snuggle them. Added bonus? Some guilt free time to watch my favourite shows without anyone else complaining or interrupting. Being engaged in a gripping series makes staying awake a whole lot easier.
Here is a list of my absolute favourite binge worthy TV shows to get you through your feeding your baby through the night journey.
---

Grey's is one of my favourite series, ever. It is a gripping series that starts features the life and loves of surgical residents and follows them through their careers. Although it's a hospital drama, it's far more about the people than the medicine.
It came out shortly after my first son was born, some 13 years ago and it kept me awake while feeding him through the night. Since then I've watched and re-watched all 14 seasons while cuddling and feeding my 4 babies. The series is great, everyone I know who has seen it, loved it, I am sure you will too.
---
If you like Grey's, you will LOVE Scandal. It is about a force of nature Washington fixer, Olivia Pope and her team of "gladiators in suits", but she also happens to be having an affair with the president of the United States. She seems to live on popcorn and wine alone and has awesome catch phrases. She is technically just the mistress, yet the writers will still have you rooting for her.
Even though the story lines couldn't be more different, it is made by the same people as Grey's, which any true fan will notice from the style of writing. Each episode tends to have something of a stand alone story, yet at the end of each episode you will be itching to watch the next one.

---

Modern family is a mocumentary about 3 branches of a family filled with very different and very colourful personalities. Each episode is only around 25 minutes, so enough time to do an nappy change and a decent enough feed to fill the baby up for a good few hours. It is warm and entertaining, and not too taxing for when you are half asleep.
---
Another mocumentary, Parks & Recreation is about Lesley Knope, an overly positive civil servant, and her department of misfits. This is light hearted, funny and lovely. It's another mocumentary that really grows on you the more you watch. Another nice easy, funny watch that won't stretch your brain too much in the wee small hours, but will keep you awake and engaged all the same.
---
Based on fairy tale characters that have been brought from the enchanted forest to the "real world" by a dark curse enacted by the Evil Queen, this series cleverly interprets and intertwines classic stories that you know in a while new way. It sounded on paper like something that I would never like, yet I've found it clever and captivating.
---
Prison Break is based on a man with genius level intelligence who purposely gets sent to prison in order to be sent to the prison where his brother is on death row, in order to break him out.
It took me a while to get into this one. In fact, I watched the first few episodes and gave up on it initially. Luckily, I went back and persevered, because a few episodes in, I was totally hooked.
---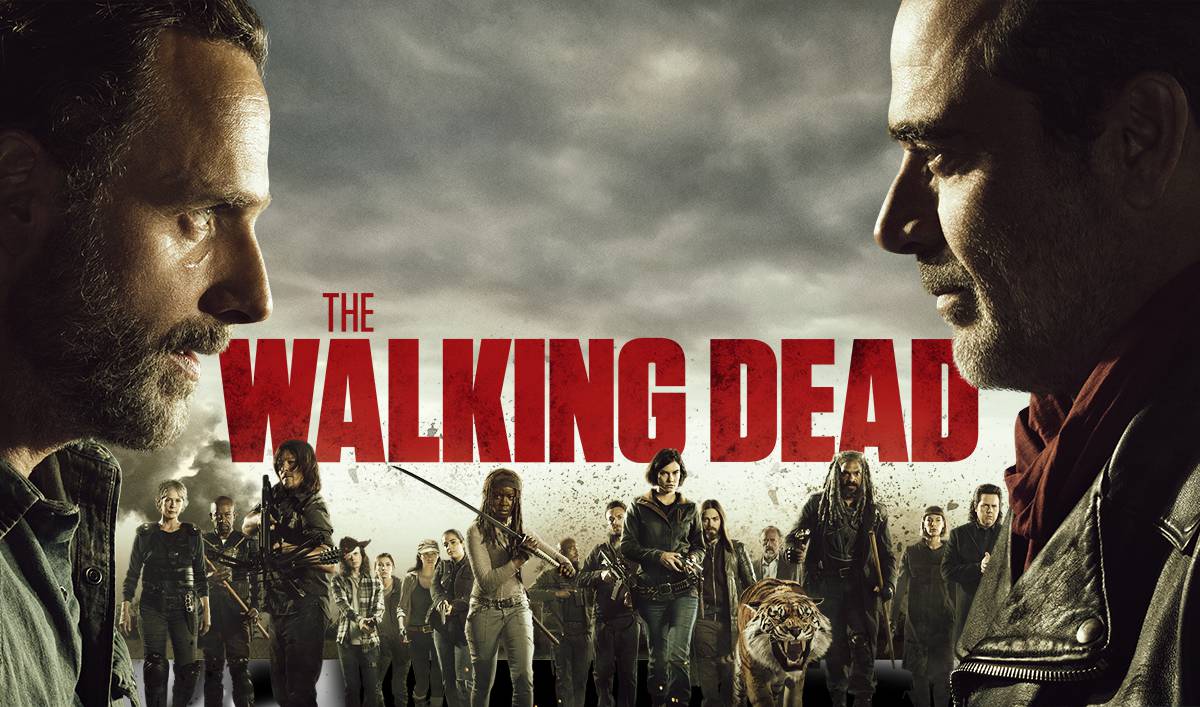 This is a gripping series, every episode is like a feature film. It's a post apocalyptic zombie fest and it's totally addictive. It never fails to surprise you. I keep thinking, "they are never going to kill that person off, they're a main character!" And they do. It's pretty gruesome, but it raises interesting issues about humanity. Not as light hearted as some of my other choices, but a brilliant series all the same.
---
I was not keen on watching Game Of Thrones. I though it was going to be like Lord Of The Rings (which I never liked, please don't hate me). But everyone, and I mean everyone I knew, had watched it and loved it. I figured I would give it a go. I had to bear with the first few episodes, but by half way through the first series, I was obsessed. I am not ashamed to say that it stretched my already frazzled "baby brain". The first few episodes introduced a lot of characters and plot lines, too many for my sleep deprived mind to process. So I relied on Wikipedia and IMDB like a study guide to get me through those initial few hours and remind me who on earth everyone was, but I am pleased to report that it was totally worth the effort. My advice? Stick with it, you'll love it.
---
How many of these series have you watched? Which was your favourite? Any of them get you through night feeds like they did for me? Which addictive series would you recommend? I am always keen to hear recommendations for amazing new series to hook me in.