The people at Joie have sent me their Every Stage FX Car Seat in exchange for an honest review (disclosure note: this post also contains affiliate links). Bella was in need of a new car seat, so this came at the perfect time.
First Impressions
Here is the car seat as it came out of the box. As you can see, it is made from luxurious feeling fabrics and is a sturdy and substantial seat. The seat is suitable from birth up until 12 years of age when positioned in the various configurations.
The Important Information About This Car Seat
Here's what the manufacturer says about the Joie Every Stage FX Signature Group 0+/1/2/3 Car Seat;
Group 0+, 1, 2 and 3 – Birth up to 36kg/29lb or birth-12 years
Isofix compatible
AutoAdjust™ side wings for a custom fit and maximum protection through every stage of your child's life
Top-notch travel: Mega-group 0+/1/2/3 luxurious safety seat loaded with ways to make life with your little one securely grand – protects your baby from birth-18kg as a rearward facing group 0+ car seat, and forward facing from 9kg-36kg as a group 1, 2 and 3 car seat
Finest function: Grow-with-me infant body and head support are customisable for an ultimate fit at every stage
Big and little perks: Guard Surround Safety™ panels provide extra side protection for the head, body and hips which fold into seat when not in use
Custom Harness Hideaway compartments that store the 5-point harness when it is being used as a Group 2/3 booster seat
Rock solid: Easy and exact ISOFIX and top tether installation when forward facing in group 1, plus ISOSAFE connection to keep seat securely in place in group 2/3 booster mode
Well-marked, colour-coded installation paths
Dual lock-offs for installing with vehicle's 3-point seat belt
5-point harness with shoulder and lower buckle covers, with one pull motion to easily tighten the 5-point harness
One-hand, 10 position height adjustable headrest
6 recline positions: 2 rear facing and 4 forward facing
AutoAdjust™ side wings widen as headrest is raised
Reinforced steel inner seat shell
3-piece flexible infant insert system built-in side ventilation for airflow Expandable side pockets for child's must-have travel items
Grow Together™ multi-height headrest and harness system adjust simultaneously and require no re-threading of harness
The lower buckle cover can act as an additional positioning point for the vehicle seat belt in group 2/3 booster helping to guide and hold the lap belt correctly across the pelvis
Product dimensions: l 55cm x w 48-52.6cm x h 66-85.5cm
Product weight: 14.6kg
Product usage: birth to 36kg
Now here's what we thought about it
The seat came set-up in 0+ mode, ready for a newborn. Sadly, I no longer have a newborn (*sobs*) so I had to borrow one of the girls' dollies to test it out.
Group 0+ (up to 13kg / 29lbs)
Meet Dolly, my tiny baby for the purpose of this review. Her hair could do with a brush, but she looks comfy enough in the seat.
For group 0+ baby (or Dolly) is in the rear facing position.
As you can see from the side on view of the seat below, there is an easy diagram that indicates which recline position the seat should be in for each stage and weight as your child grows. As a Mum, I always appreciate it when these instructions are clearly displayed on the seat as a quick reminder when the seat needs adjusting.
Group 1 (9-18kg / 20-40lbs)
Zara is 22 months and weighs around 22 lbs, so is just into the "group 1" weight of car seat. When Dolly's turn was over, I removed the newborn insert (which was quick and easy) for Zara to have a go. As you can see, she was quite pleased.
Group 2 (15kg-25kg / 33lb-3st 13lb)
Bella, who will be using the car seat long-term, falls into the group 2 weight category. For this group, the 5 point harness restraint is no longer used and the car's native 3 point safety belt is used instead. If I'm honest, I was dreading having to go through the palaver of removing the straps. Lucking, when I consulted the instruction manual, I discovered that the straps do not need to be removed, but instead, stored conviniently within the seat itself.
As you can see, the straps tuck neatly away with relative ease. This is a huge advantage if you intend to use the seat for future children, as it avoaid the problem of losing the straps that you need to convert the seat back into a seat for a younger child.
Here is Bella, age 4, sitting in her new car seat for the first time. The headrest portion will raise as she grows and the seat can be used in this position until she is 12. I also find that the headrest seems to cradle and offer more support to her head than other car seats designed for her age.
The slot to hold the seat belting place is far better than the ones of other seats that we have had. Often these holders allow the seatbelt to work it's way out as the seat belt is repeatedly taken on and off. This can be a real pain as I had to check and readjust the belt at the start f each journey, even when my children were old enough to buckle themselves in. Luckily this is not an issue with this car seat.

Bella, who is notorious for wanting to take lots of "things" wherever she goes, is also quite delighted with the pcokets on the side of the seat too.
The Verdict
All in all, I am extremely pleased with this car seat. Although the price is at the higher end of the market, the fact that the seat goes from birth to age 12 makes it incredibly good value.
It is certainly a heavy seat, but this is because it is sturdy and well made. Besides, after initially fitting the seat, it's weight is of little consequence.
My 4 year old daughter is very comfortable in her new seat and likes the fact that it positions her much higher than her equivalent seat in my husband's car, meaning she can see more out of the window.
So would I recommend this seat? Yes, I would.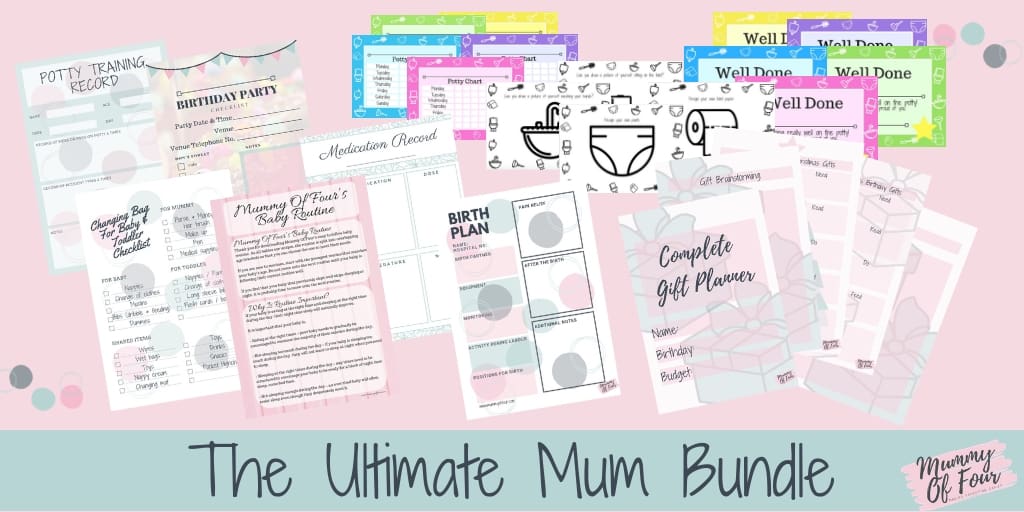 Why not pin this for later?