As we come to the end of 2018 I have one thing to say – WTF did the year go? I cannot possibly be 365 days since we last welcomed in the new year, can it? Maybe time itself has sped up? Or maybe I just have so many children now that life is indeed a genuine whirlwind and I have no time at all to myself, thus the passage of time seems faster?
It is only when I reflect upon just how much has happened this year can I begin to accept that each and every one of those 365 days have indeed passed. How else could we have fit so much in? For those of you who missed it or who are at all interested, here is a brief round up of 2018 from Mummy Of Four HQ.
My big girl started school
If you read my Letter To Bella On Her 4th Birthday, you can learn all about what a turbulent adventure this turned out to be. In spite of the fact that she had nagged for months on end to go to school like her brothers, when the time came to go, she screamed blue murder for 10 days straight.
Spoiler alert, she loved it eventually and now adores school. Phew.
Zara started walking
…. and talking and climbing and generally referring to herself as a "big girl not baby". As she is indeed the very last of my babies, this has been bittersweet to me. While it is a sheer delight to see and hear her blossom and develop, the more of a "big girl" she really becomes, the more I mourn the loss of the baby days.
My blog became my business
Since starting my blog in October 2017, 2018 was the year when it went from something that I was trying to do to something that "is my job". One of my big goals for 2018 was to be able to refer to myself as a blogger without feeling like a plonker and a fraud.
While it is still something that I still struggle to say out loud in "real life" (most people that I know and see in the flesh still don't understand how it can be an actual job. My husband included. Hence why I wrote "3 Things That Bloggers Wish Non Bloggers Know"), I am now feeling confident that I am in fact a "real" blogger. This confidence comes from the fact that my bog traffic has reached over 17K monthly page views, my Instagram followers have passed 17K and I have over 650K unique monthly Pinterest viewers. If you have contributed to one of these statistics (which, as you are reading this post, you probably have), I want to say this;
"Thank you for reading, thank you for watching, thank you for supporting me, you can never understand just how much it means".
Seriously people, you rock.
I tried to get over myself and my phobia of being in front of the camera
Full disclosure, I have always hated having my photo taken. I used to delete almost every single photo I was in – true story. This ear I realised that I wanted my children to look back and see that I was there in their childhood, so I'm trying my best to see past the imperfections and to get out from behind the camera where I have always been content and get in the picture a little more.
I went for the big chop
After a decade since my last big chop (which took the hair that had been waist length my entire life to just below my shoulders), I took the plunge and had my hair cut the shortest that it has ever been since I was a toddler. I did this mainly because I wanted to donate the hair to the Little Princess Trust, an organisation who creates wigs for cancer victims. I was persuaded to go for it and make the donation when my Instagram followers voted an overwhelming "yes" to me going for it. Oh, the power of the 'Gram.
It was the year of theme parks
In 2018 we bought Merlin annual passes and visited Alton Towers, Chessington and LEGOLAND. We spent several school holidays doing theme parks every day for a week at a time. It was intense (as you'll know if you watched my Instagram story highlights) but the children absolutely loved it. Was it relaxing? Nope. Was it worth it? To see their round little faces beaming – yes it was.
Zara started ballet
As you lovely lot know, I'm sort of obsessed with ballet and tutus and generally everything pink. This year when Bella moved into morning nursery, Zara was able to start the Friday morning Mummy & baby ballet class that I used to take Bella to. Zara loves is and it makes me so happy to see how much she adores it.
(Aside: scroll through the pictures below to see how similar the girls really are at the same age, it's spooky).
I launched my collection
Yes, I still can't quite believe it, but in September this year I launched my own collection of clothing and accessories just for Mums. I have been uttlerly overwhelmed by the support and feedback that I have received both leading up to and follwoing the launch, so once again you beautiful people, thank you, thank you, thank you.
The Elf visited for the first time
Yes, I know, I'm a bad Mummy, up until 2018 the Elf on the Shelf had never visited our home. After wrestling with whether I could be bothered to committing to this elfen menace for 24 days each December for the next umpteen years, I was leaning towards doing it as I did not want to look back when my children were grown and wish that I had done it.
The deciding factor was when my husband said that he had loads of ideas for the Elf and we should totally do it. Sadly, this was a bit like when everyone nags for a puppy. You know what I mean – the whole family nags for a puppy and promised that they will walk it and bathe it and clean up it's poop, then within a week Mummy is stuck with it all.
Well, guess who was stuck with the Elf poop for all 24 nights of December. Yes, you guessed it, Mummy, not Daddy.
Bella had her first Christmas Concert
And Will had his forth
So that was 2018 – a year of chaos and fun and business growth and me still trying to juggle and find the balance that is being a work at home Mum, all while doing 3 school runs a day, each one taking an hour. My children are now 14, 4, nearly 7 and nearly 2 (yikes). I turned 35 and some days I feel 135 and others I glance in the rearview mirror and don't feel grown up enough that all of the children that I see in the back of the car could be mine.
2018, you've been great, thanks for having us. Now come on 2019, I cannot wait to see what you'll bring.
Love Rhi x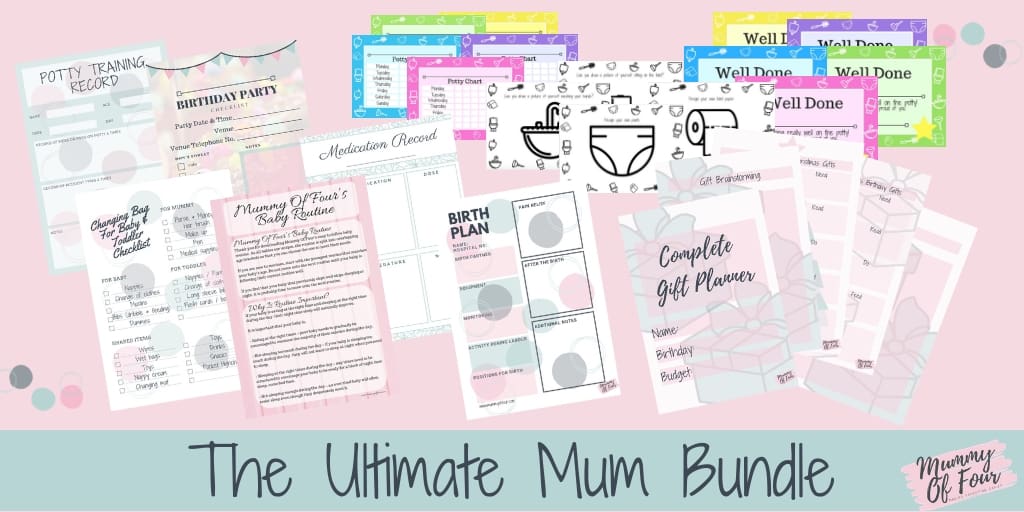 Why not pin this for later?