Want to know how to keep your home clean and tidy when you have kids? Check out the video below or keep reading for my 5 top tips for keeping your home clean and tidy.
This is a collaboration with Vicky from The Mummy Bubble, so keep scrolling down to catch Vicky's video and her 5 top tips too.
Disclosure – This post contains affiliate links, meaning that if you click through and make a purchase, I will make a small commission at no extra cost to you. Thank you to each and every one of you that supports my channels & blog by purchasing using my links, allowing me to continue to bring you free content.
1. Get Your Whole Family Involved
Keeping the place you live clean and tidy is not solely your responsibility. Getting your children involved with age-appropriate tasks such as putting their washing in the basket, tidying away toys and laying the table for dinner, not only eases the load on you but teaches them valuable life skills
2. Child Friendly Cleaning Supplies
Invest in "fun" cleaning things like the dusters below to make cleaning fun for when your little ones join in.
Also, think about items that you can safely use when your children are in the room. While you probably don't want your kids inhaling strong chemicals, jobs like a quick wipe of the bathroom sink with a cleaning pad & water while you watch your children in the bath, can help you stay on top of things.
3. Take The Load Off By Putting A Load On
First thing in the morning every single day start your day by putting on a load of laundry. Thunk about it, throw in the laundry and let the machine do the work while you do other things – it's the perfect way to get a win under your belt and stop laundry mounting up.
4. Identify Your Dumping Areas
We all have them, those areas in our homes where clutter collects. Identify these areas and create a solution. For us, the hall was a clutter spot and forever full of school bags, shoes and coats. Check out the video below to see our solution.
5. Count Your Wins
Don't forget, you are only human. Stop comparing your home to those Instagram perfect ones you see online and give yourself credit for what you have achieved.
Here are 5 top tips from Vicky from The Mummy Bubble
Join The Conversation
What is your biggest struggle when it comes to keeping your home clean and tidy? Click on the Instagram post below and join the conversation.
Fancy Getting Your Hands On My Ultimate Mum Bundle Resource?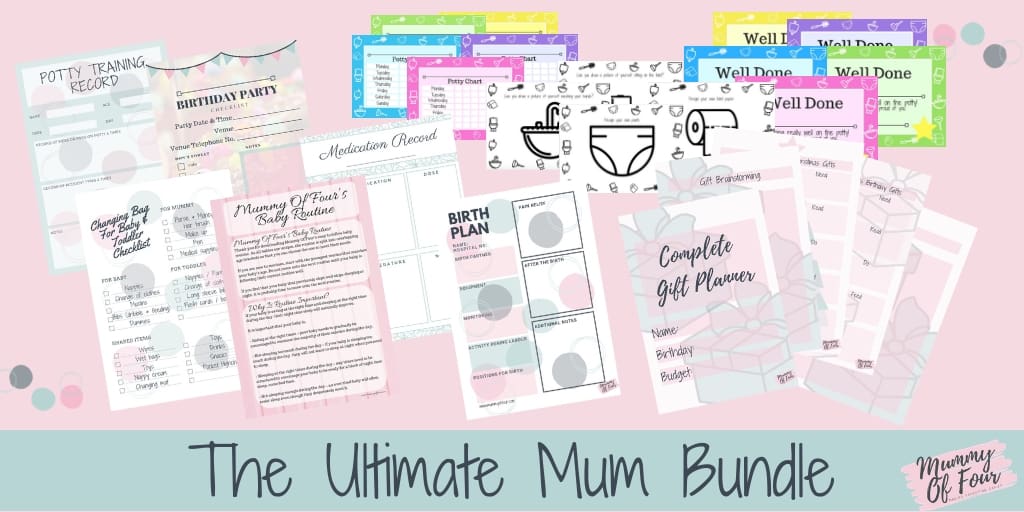 Why Not Pin This For Later?