Here are my favourite cleaning products! I have split this post into two parts. In this post I am sharing my favourite reusable cleaning products and equipment that you can buy once and use over and over. For my favourite consumable cleaning products, including anything that you can run out of that will needs purchasing again, click the button below.
Here are all of my favourite reusable cleaning products in the order in which they appear in the video above…….
Disclosure – This post contains affiliate links, meaning that if you click through and make a purchase, I will make a small commission at no extra cost to you. Thank you to each and every one of you that supports my channels & blog by purchasing using my links, allowing me to continue to bring you free content.
Microfibre Cleaning Cloths
I adore these Microfibre cleaning cloths for so many things around the house. I used to use lots of kitchen roll, but it was becoming expensive and wasteful. I love that I can just pop these in the machine and reuse them. Don't forget – avoid fabric softener when washing your cloths as it will decrease their absorbency.
Nappy Bucket For Dirty Cloths
Not an essential for everyone, but I love my nappy bucket for dirty reusable baby wipes and cloths now that my children are out of nappies.
Minky M Cloth
Scrub Buddy Cloths
Microfibre Scourers
These scouring pads are a bit like the Minky cloths that Mrs Hinch uses. They have a scouring side and a soft microfibre side and came in a pack of 5. I like having more than one of I'm doing a big clean so that I can reach for a fresh one when moving on to the next room.
Washable Head Dusters
Vileda 1-2 Spray
I adore my Vileda 1-2 Spray! It doesn't soak the floor the way a traditional mop and bucket would, so it's easier for when the children are around. Ot's a really quick and easy way to clean the floors, plys by using a little Zoflora in it, the hosue smells amazing. I have this one with 2 pads; one on and one in the wash.
Spray Bottle
I use a different shaped spray bottle for my Zoflora to my fabric softener spray, simply so that it is easy to distinguish which is which. I add one cap full of Zoflora and top up with water. I use this to clean and disinfect and it makes the house smell amazing.
Dishmatic
Cordless Dyson
I absolutely LOVE my cordless Dyson for quickly tackling messes as well as cleaning larger areas of the house.
Cleaning Caddy
Curver Baskets
Not a cleaning product specifically to begiin with, but I use these Curver baskets for so much in the house. Not only do I have some that live in certain places for storage and organisation, but I also use them daily for sorting things and moving them from room to room. They stcak when you don't need them so you literally cannot have enough of them.
More videos you may enjoy
Fancy Getting Your Hands On My Ultimate Mum Bundle Resource?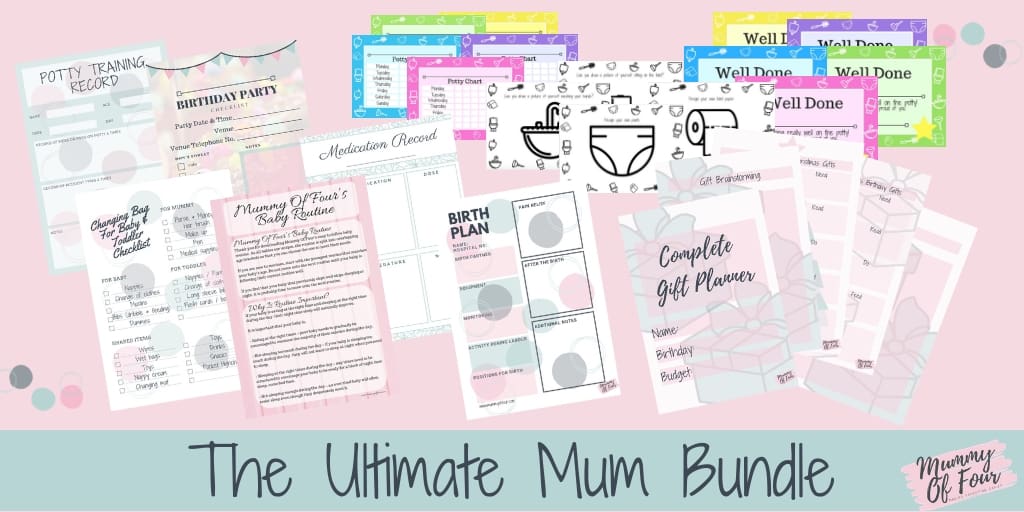 Why Not Pin This For Later?