What do you need to organise before travelling to Walt Disney World in Florida? If you have a Disney trip coming up, there are lots of things that you will need to do before you fly. Today I am sharing everything that you need to do to get ready for your Disney holiday.
Please remember to check with your travel provider for the latest travel restrictions.
AD Disclosure – this post contains affiliate links.
Book The Main Trip
Flights
If you would like to fly directly into Orlando, British Airways & Virgin Atlantic fly directly from Heathrow. Other airlines fly to Florida if you are planning to do a fly drive holiday.
Accommodation
When booking accommodation, you need to decide whether you would like to stay on or off site.
We have chosen to stay on site at Disney's Art Of Animation Resort, which is considered a budget resort.
Park Tickets
At the point of booking your holiday, you will probably want to also book your park tickets. We booked direct with Disney and received 14 days of park tickets for the price of 7.
Passports
Ensure that your passports are in date for the duration of your holiday and beyond. The button below will take you to the UK passport site.
Insurance
Ensure that you have purchased holiday insurance and that it covers your needs.
Pre Flight Compliance
There are a number of compliance matters that you have to complete before flying. We are travelling with British Airways and were asked for the following;
Additional Passenger Information
Passport number
Nationality
Government that issued passport
Confirm full names
Gender
Date of birth
Address while in the US
Green card or US visa details (if you have them)
Telephone number
Email address
Secondary contact details
Declaration
ESTA
You will need to apply of an ESTA visa in order to enter the USA. This needs to be in place at least 72 hours before departure and costs $14.
Covid Compliance
With the world in it's current state, there are several covid matters to deal with.
Vaccination Proof
At the time of writing, the USA requires everyone over 18 who enters the country to be fully vaccinated. Fully vaccinated is defined as at least 14 days after the second dose of the vaccine. Children under 18 travelling with vaccinated adults are not required to be vaccinated.
PCR and / or Lateral Flow Tests
At the time of writing, the following tests are required. I purchased out tests from Prenetics and these are the prices I paid.
Lateral flow tests witnessed by video call for all passengers over the age of 2. These are to be taken 1 day of boarding the flight – £32 each
Lateral flow tests to be taken 2 days before returning to the UK by passengers over age 12 – £19 each
PCR tests to be taken within 2 days of arriving in the UK by all passengers. Self isolation at home is necessary until a negative test result is received – £64 each
Park Reservations
100 days before your trip, you can book your park reservations. This can be done via the Disney website.
I have booked the following parks;
Magic Kingdom – 4 days
Epcot – 4 days
Hollywood Studios – 4 days
Animal Kingdom – 2 days
Dining Reservations
60 before your trip you can make your dining reservations. I have made reservations for a good number of days. The only one that I was asked to not only pre book, but also pre-pay for was Cinderella's Royal Table.
UK Airport Transfers
How will you get to the airport in the UK? Will you travel the day of your flights or the day before? Your options are;
Drive & book parking
Public transport
Private airport transfer
Florida Airport Transfers
From 2022, there will be no cmplimentary Magic Express bus taking guests from the airport to the Disney Resorts, so you will need to sort out your own transportation.
Your options for airport transfers in Florida are;
Mears Connect – the paid for replacement for the Magic Express
Book a private taxi
Hire a car
Proof Of Disability Forms
Apparently it's not necessary, but I will be printing off my children's proof of disability forms, just in case. I print off hard copies of all of our reservation details, so I will ass them to that packet.
Dollars & Credit Cards
It's worth mentioning to your bank that you will be travelling to avoid them stopping your card under suspicion of fraud when you use it abroad. We will be taking some dollars too, although mainly plan to use cards.
Mobile Phones
Check with your mobile phone provider that you have international roaming attached to your package.
Outfit Planning
One of the joys if planning a Disney trip is planning what to wear!
What Is Disneybounding
When adults dress up at Disney, not in costumes, but in the style of their favourite Disney characters, Disney rides or even Disney snacks, it's referred to as Disneybounding. Check out my top tips for putting together Disney Bound outfits below.
What We Are Wearing To Walt Disney World
What We Wore On The Disney Cruise
Cases
Check with your airline about the baggage allowance for both check in and hand luggage for your specific flight. We are flying with British Airways and these are the luggage alliances for our trip to Florida in January 2022.
Carry On Luggage
As you can see from the table above, we are permitted to take one cabin case and one hand bag per passenger.
Cabin Cases
Handbags
Check In Luggage 
Packing
Check out my full "Pack With Me For Disney" video and blog post.
You can also take a look at my "Pack With My For A Disney Cruise" for more packing inspiration.
Get The Ultimate Mum Bundle Now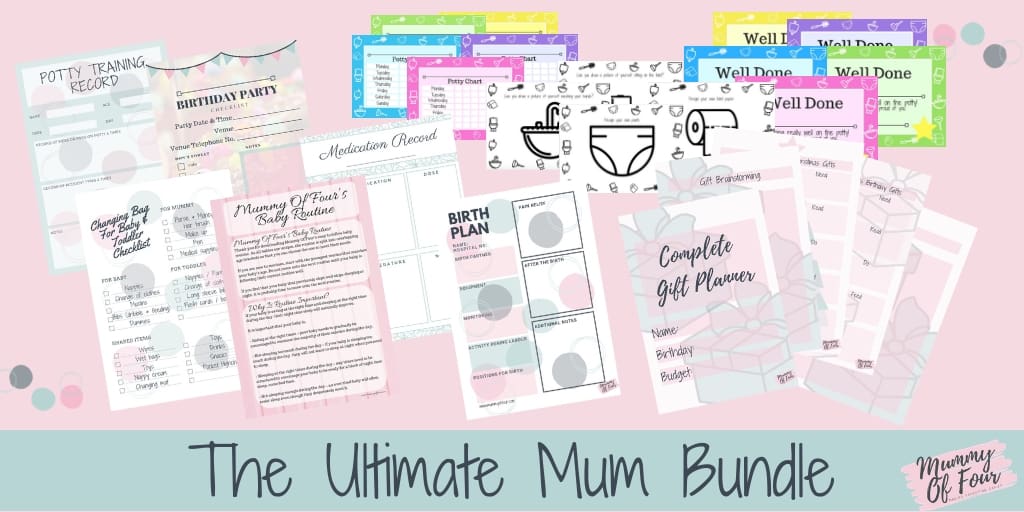 Read It Next
Why Not Pin This For Later?