We were recently lucky enough to be invited to spend the weekend in Parkdean Resorts' Warmwell Holiday Park in Dorset. Watch the video below or read on to learn more about the lodge that we stayed in plus what we thought of Warmwell as a family holiday venue.
Disclosure – our accommodation and activities on this press trip were complimentary in exchange for an honest review. All words and opinions are my own. This post may contain affiliate links.
The Accomodation
We stayed in an Osmington 3 bedroom lodge which sleeps 6 people. The lodge was spacious and airy with a veranda to the front. I was especially impressed that they had a gate on the veranda to stop children flinging themselves down the steps.
As you'll see from the tour on the video above, the door takes you into a lovely living area with 2 sofas and a television. I was pleased that the lounge area was spacious enough to park the pram in the corner without it being to much in the way.
The lounge was a nice bright area for the children to play when it was too hot for the veranda. We didn't pack loads of toys, but the children were allowed to take whatever they liked that fit into their Teebee boxes (these clever little travel boxes). They had plenty of floor space for their games while we sat and replaced on the comfortable sofas.
For more information about what we packed for the trip, plus my top tips for packing for a self catering holiday, please wacth the video orclick the button below.
The kitchen dining area contained a table that was plenty big enough for the 6 of us. The kitchen itself was extremely well equipped with everything that you would need to cook all of your family meals, plus a toaster, microwave, washer dryer and dishwasher.
The bedrooms were also surprisingly spacious. The whole lodge felt a bit like a Tardis and seemed much bigger on the inside than it looked on the outside.
Upon arrival, the beds were already made and towels were supplied. As I explained in my Packing For Warmwell Holiday Park video, the only towels that we had to take were towels for the pool and the only bedding we needed was for the travel cot.
Facilities
Facilities on the park include a well-stocked convenience store, a laundrette (which we didn't need as we had a washer dryer in the lodge, but could be useful if we were in a different lodge without one), a bar and restaurant and a takeaway fish and chip shop. There is also an extensive entertainment timetable including kid's activities and discos, plus swimming and skiing options too.
Eating & Drinking
We had breakfast in the lodge each morning, then headed to Hardy's restaurant for lunch and dinner. Although the lodge was more than equipped for cooking, the food at Hardy's was so nice and so reasonable that it seemed like a no brainer to eat there.
Indoor Activities
We were so lucky with the weather during out trip, but even if the weather had been more typically British, there are loads of indoor things to do at Warmwell.
The Entertainment Venue
The entertainment venue is the central hub of all activities at Warmwell for adults and children alike.
The "Starland Krew" are the characters that the children's entertainment revolve around at all Parkdean Resorts. Each character has their own personality traits and children are asked to choose a "Krew" to earn points for during their stay.
Different characters make an appearance at the various activities, all of which can be found on timetables from reception when you arrive. Many of these activities are included in your entertainment pass with your holiday, while others incur a small additional charge.
Day time activities are held in the venue such as the "Krew Bake Off" which the children thoroughly enjoyed. Every evening there is a "Starland Krazy" kids show, followed by family entertainment which often includes a live band.
Swimming & Water Acitvities
As well as standard family swimming sessions which include access to the water slide, there are lots of pool based activities for your children to enjoy.
William (age 7) and Bella (age 4) had a go at the Aqua Paddlers and Jet Skis and loved both. Dylan (age 15) did the "Total Wipe Out" activity which is for age 10-15 and can be seen in the video.
Soft Play
There is an impressive 2 storey soft play area that will wear your children out on even the wettest of days. We actually went on 2 out of our 3 days to get out of the very hot sun as the soft play centre was nice and cool.
Amusement Arcade
The amusement arcade has numerous games and rides, as well as ten-pin bowling. The arcade can be found next to the entertainment venue and swimming pool area.
Outdoor Activites
Warmwell Holiday Park also offers plenty of outdoor activities for all ages.
Warmwell Ski Centre
The ski centre offers multiple activities, from traditional skiing (with lessons for beginners), to "Bob Sleds" and "Ringos".
As we didn't have enough time during our visit for the children to have skiing lessons, they all had a go at the Ringos. What are "Ringos"? I hear you ask. Well, basically it's pushing your children down the ski slope in a rubber ring and my lot loved it! Even Zara, who is 2 and was initially nervous, was utterly hooked after just one turn.
Mini Golf
If you leave one of your entertainment passes at the bar as a deposit, you will be supplied with golf clubs and balls. The children have about as much in the way golfing skills as I do, (seriously, watch the video, you'll see what I mean) but had a blast playing anyway.
Adventrue Playground
Next to the mini golf are the swings and an adventure playground. These are conveniently located next to the seating area just off Hardy's Restaurant, so you can sit and relax while watching your children play.
And there's more!
Although we managed to cram loads into our 3 day stay, there are so many activities that we didn't get around to trying. From fishing to silent roller discos to survival skills, basketball, nature trails and more, there is no shortage of choice when it comes to keeping you and your family busy.
The Verdict
We thoroughly enjoyed our time at Warmwell and would highly recommend it to families with children of all ages. My only regret was that we didn't stay for longer! Our trip was jam packed, but there were still activities that the children were desperate to do that we didn't get around to.
It also would have been nice to have some more time to relax in between activities. Warmwell offer breaks from 2 to 14 nights and I'd probably say that you need to stay for at least a week in order to get around everything and still allow for some down time.
Join the conversation
What makes a good family holiday for you? Does Warmwell look like something that your tribe would enjoy? Click on the Instagram post below to join the conversation.
Fancy Getting Your Hands On My Ultimate Mum Bundle Resource?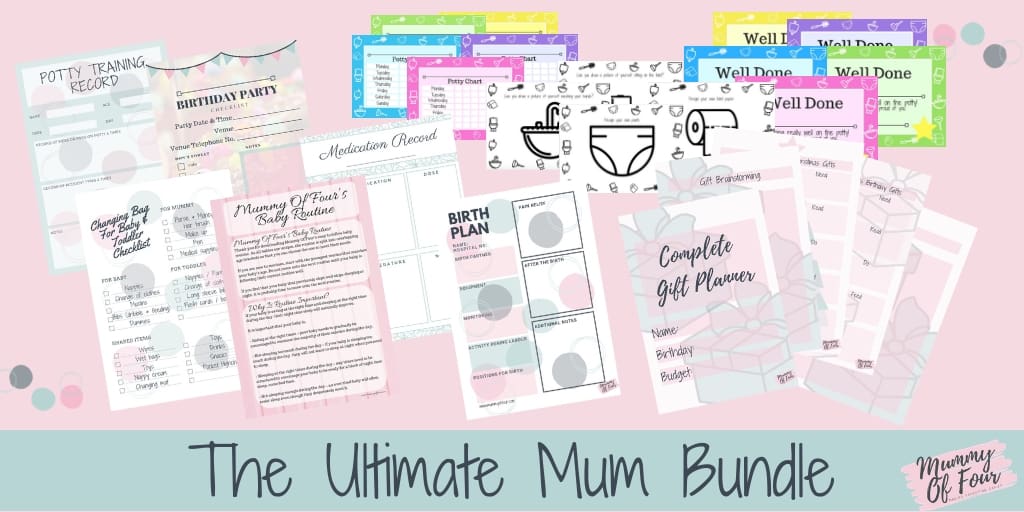 Why Not Pin This For Later?