If you have read my review of the Quail Stroller from egg, you'll know that I'm a huge fan of it as a pushchair. I quite fancied one of the changing bags to go with it, but when I looked online, I could only find one photo of the front. Is that enough information to make a decision as to whether you want to buy one? Not for me. I want to know about all of the bag's features, all of the pouches and clips and zippy bits. A changing bag is a big part of a Mum's day and having the right one can make life so much easier.
So I spoke to the lovely people at egg and they sent me this Quail egg changing bag in exchange for an honest review. Take a look at the video below or read on to hear what I really think of this changing bag.
Keep reading for the review of the egg Quail changing bag
Or click the button below to visit my post where I share links to all of the things that I pack in my changing bag that are mentioned in the video.
Disclosure – This post is a collaborative post and contains affiliate links, meaning that if you click through and make a purchase, I will make a small commission at no extra cost to you.
Unboxing
The bag comes in a nice sturdy box and one of my favourite things – a dust bag.
To me, a bag that comes in it's own protective bag is my idea of heaven.
Let's start with the obvious, the colour. As you have probably guessed, I adore pink, so I think that this beautiful strictly pink colour that matches my pram is just gorgeous.
Not a pink kinda gal? Fear not. The bag comes in plenty of other more understated colour options too.
The bag has a full width zip pouch across the front. This section is ideal for small items such as your phone, keys or purse that need to be accessed with ease.
The bag itself is beautifully crafted. It really feels like more of a nice handbag than a changing bag.
The bag had the signature egg detailing on it. The fabrics, stitching and details all scream quality.
The bag offers a number of ways for you to carry and transport it. There are the 2 main handles, ideal for carrying on your shoulder as you would a normal handbag.
If you have an egg stroller, these clever little clips attach directly to your pram handles, meaning the bag stays securely in place without slipping or sliding.
And if you don't have an egg stroller, but just fancy the bag, this strap means that the bag can be placed on the handlebars of any pram. The strap can also be used if you would like to use the bag as a cross body bag.
No changing bag would be complete without a changing mat! This egg shaped (of course) changing mat has a handy zip section to keep bum chnage essentials close to hand.
Inside are plenty of pouches and pockets for keeping your bag organised. I like that they haven't put a huge divider down the centre of the bag like so many manufacturers do. In my experience, these simply get in the way and mean that you can carry kess.
The bag benefits from a large interior, plus s dual pen holder and 2 drinks holders, one insulated and one elasticated. I love a bag with a drinks holder as you are far less likely to get leaks and spills when drinks are secured in an upright position.
All in all, I am loving this bag. It is at the premium end of the changing bag market, but investing in a good changing bag is worth every penny. Name any other bag in your life that will get so much use and abuse as your nappy bag! It's definitely worth getting the right one that will suit your needs and last.
Fancy Getting Your Hands On My Ultimate Mum Bundle Resource?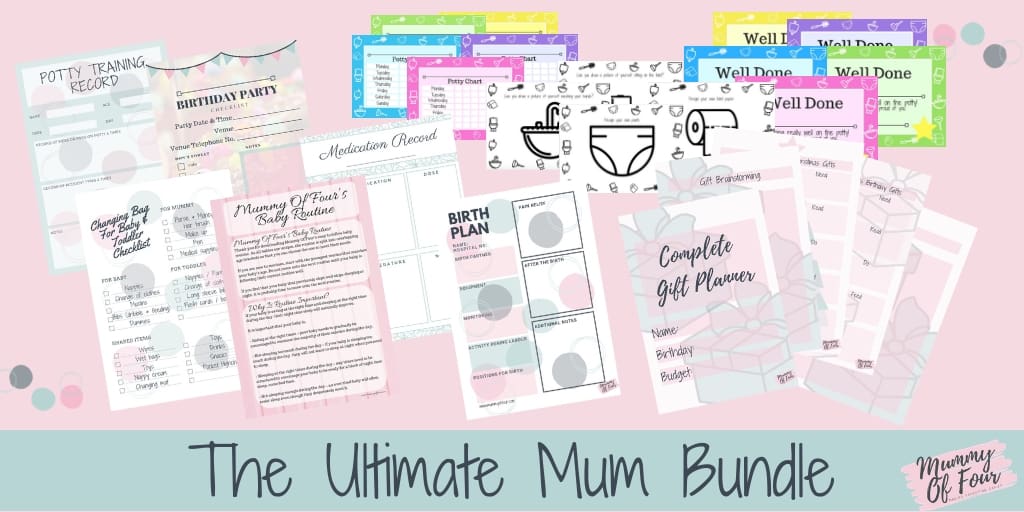 Why Not Pin This For Later?